Who's ready for some wiffleball?
It's time!  The 6th Annual Little Eric's Big Wiffleball Classic will be held on Sunday June 4th at the West Pittston Little League complex.  Assemble your best 5 person team and compete in one of four age brackets (7-9, 10-12, 13-15, and 16+) in a double elimination tournament.
Basket raffles, all day food and refreshment sales, major awards for the top two teams in each bracket, and all for a great cause!
New to the tournament?  Check out some of the previous action
HERE
On-line registration's are available...please be sure to choose the correct age bracket and include the team name and contact information.  See you at the tournament!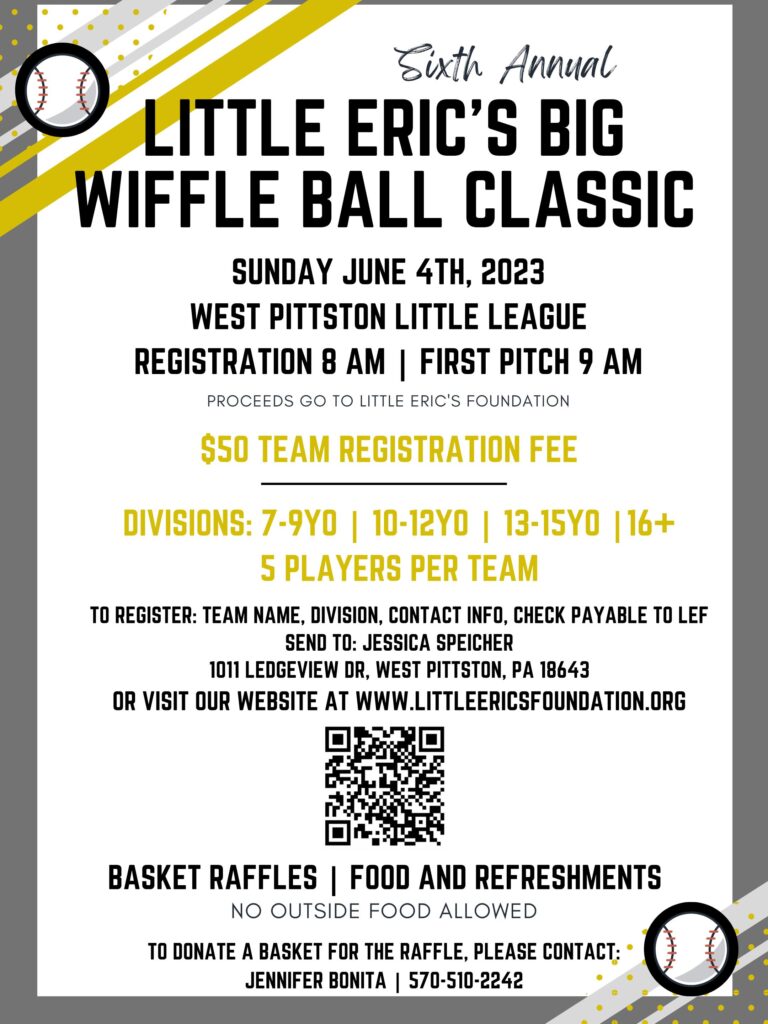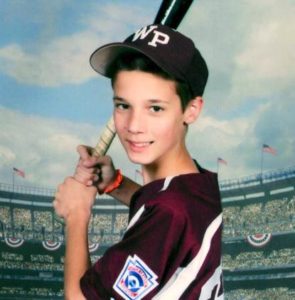 Our Mission
---
Little Eric's Foundation is a 501(c)(3) foundation dedicated to funding pediatric brain and childhood cancer research, raising awareness and assisting children and their families fighting pediatric cancers. No child should ever have to worry about losing their childhood or their life to cancer.
Learn about the amazing 14-year-old we affectionately call "Little E", how his story inspired the creation of this foundation, and why we hold it so close to our hearts.
We are now members of the Coalition Against Childhood Cancer (CAC2)-a collaborative network of organizations and individuals supporting and serving the childhood cancer community!
www.CAC2.org