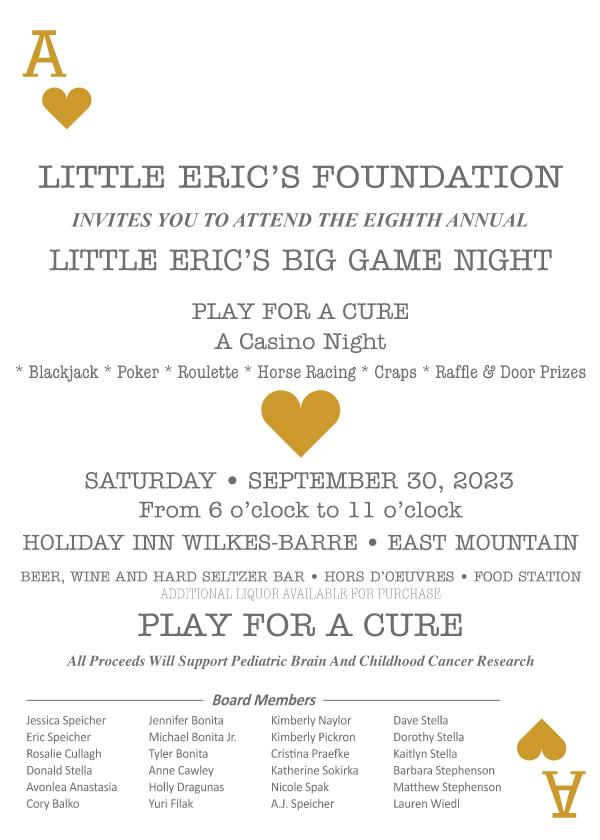 Who's ready for LITTLE ERIC'S BIG GAME NIGHT!
Join us for a night of casino fun!  Poker, craps, blackjack, roulette, horse racing, food stations, beer/wine bar, bar cart raffle. door prizes...what more do you need?!?!
Enjoy a night that you are sure to remember...and all for a good cause!
Tickets can be purchased via the link below.  Limited number of tickets are available...get yours before they are gone!
Want to make it a truly eventful night?  Special room rates are available.  Email us at [email protected] for details, or call the front desk and ask for the "Little Eric's Foundation special room rate".
PURCHASE YOUR TICKETS HERE!
HELP US GO GOLD IN SEPTEMBER!
Little Eric's Big Gold Bows are back!  September is Pediatric Cancer Awareness month.  Gold is the color associated with pediatric cancer.
So...what's the best way to help bring awareness to our fight against pediatric cancer and show that you are part of our cause? Purchase our Big Gold Bows and display them on your house (or car, or kids, or pets...whatever, we don't judge).
And when people ask about the Big Gold Bows and what they mean...send them on over to www.littleericsfoundation.org for all the info they need.
Little Eric's Foundation will be selling Big Gold Bows at the following locations:
Saturday August 19th - Al's Quik Mart - Rt 115 Bear Creek Twp.
Saturday August 26th - Newell's - Memorial Highway Shavertown
Sunday August 27th - Schiel's Market - George Avenue Parsons
If you want Big Gold Bows and can't make any of the in person sales, email us at [email protected] or text (570) 814-3550 to place you order.
Thank you for helping us in our cause to GO GOLD IN SEPTEMBER!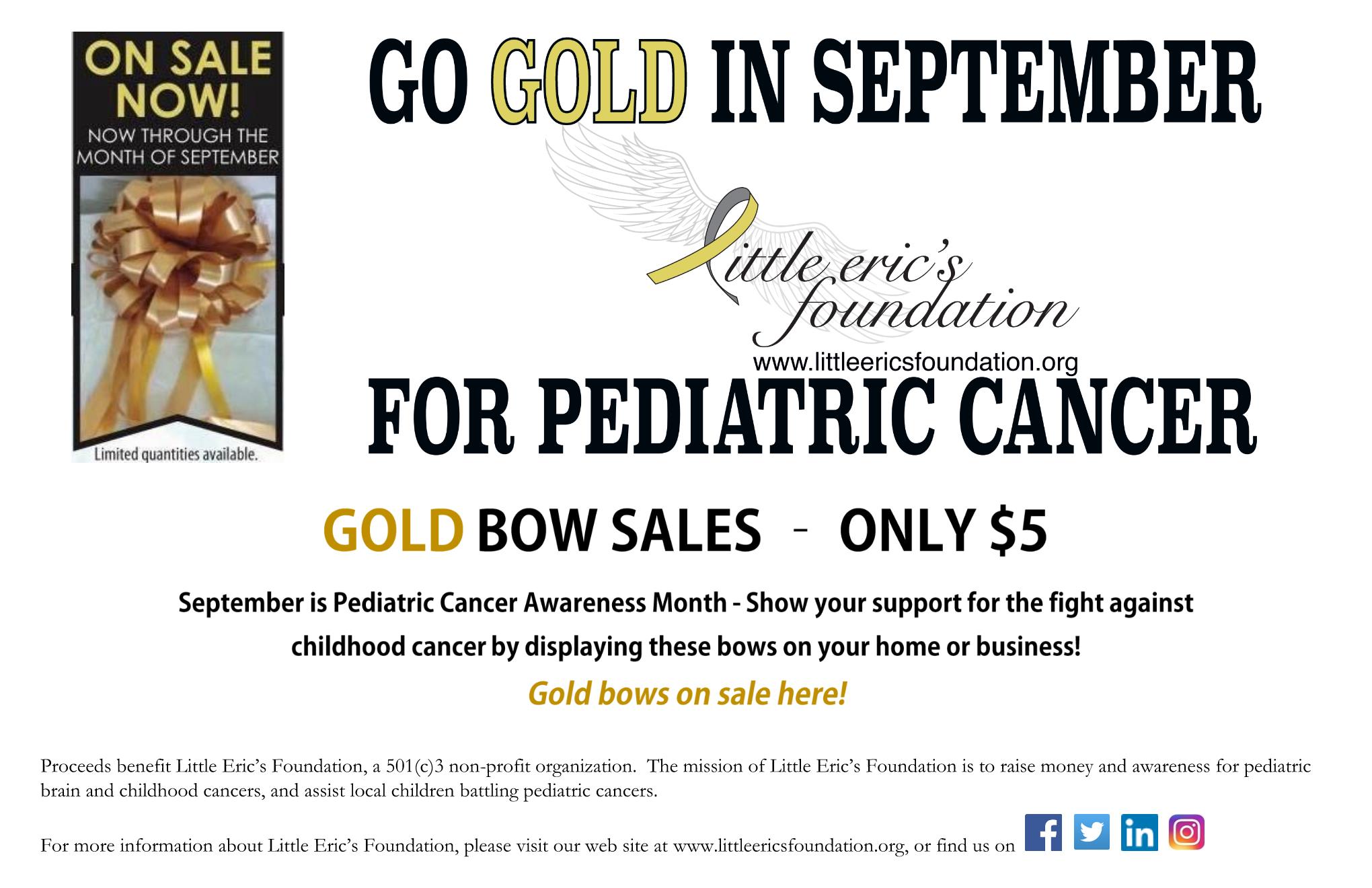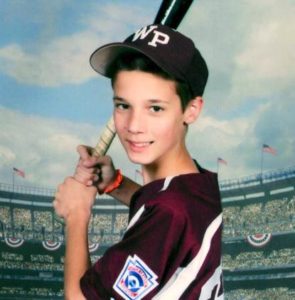 Our Mission
---
Little Eric's Foundation is a 501(c)3 foundation dedicated to funding pediatric brain and childhood cancer research, raising awareness and assisting children and their families fighting pediatric cancers. No child should ever have to worry about losing their childhood or their life to cancer.
Learn about the amazing 14-year-old we affectionately call "Little E", how his story inspired the creation of this foundation, and why we hold it so close to our hearts.
We are now members of the Coalition Against Childhood Cancer (CAC2)-a collaborative network of organizations and individuals supporting and serving the childhood cancer community!
www.CAC2.org